Serving the Pittsboro community with a warm, professional demeanor, Dr. Karen Tiwana has been recognized as a "top dentist." She is committed to helping patients of all ages achieve a lifetime of high-quality oral health. Whether you are a regular patient or have admittedly let too much time pass since your previous appointment, Dr. Tiwana is delighted to make sure your teeth are as clean and healthy as possible.
Are You a Candidate for General Dentistry?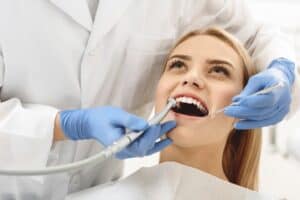 All people should regularly undergo general dentistry care approximately every six months. Dr. Tiwana works with patients who are children, senior citizens and everywhere in between.
What Are the Benefits of General Dentistry Care?
While having healthy teeth and gums begins with diligent at-home care, brushing and flossing alone are not enough. Chatham Dental Arts uses special tools to provide you with a deeper clean than you could ever get at home. Moreover, even the best brushers and flossers can miss some spots or develop a plaque buildup.
What Is a General Dentist Appointment Like?
Each semiannual appointment has two main components:
Professional Cleaning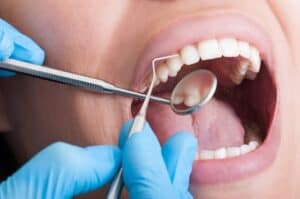 To begin, your hygienist scrapes the tartar and plaque from the teeth, addressing spots that ordinary flossing cannot reach. You also receive a cleaning with a special toothpaste that has a gritty consistency and can scrub and polish your teeth better than the average toothpaste. Your teeth can withstand this kind of cleaning twice a year. The hygienist will use floss and mouthwash to get rid of any remaining debris in your mouth.
Dr. Tiwana may also suggest a fluoride treatment to give more strength to the teeth's enamel. The enamel is the outer layer on the teeth that safeguards against chipping and cracking.
Examination
For the examination portion of the appointment, Dr. Tiwana methodically searches the mouth for signs of problems like cavities, periodontitis (gum disease) and even oral cancer. Since all these issues can be treated more easily when found sooner, examinations are a useful tool in early detection. If you have noticed any tooth sensitivity or pain prior to your appointment, be sure to bring that to Dr. Tiwana's attention so she can look out for those concerns.
Because Dr. Tiwana is talented at restorative procedures, she is equipped to quickly address any problems this examination might turn up. If she notices that you need a filling, root canal, dental crown, tooth extraction or other procedure, the team at Chatham Dental Arts can schedule you a follow-up appointment at your soonest convenience.
Make an Appointment
If you have waited over six months since your last dental appointment, that means you are overdue for an examination and cleaning. Regular dental care ensures that problems are caught while they can still be managed with ordinary, easy procedures. Waiting a long time between appointments allows minor problems to develop into bigger problems, which can require longer and more expensive treatments.
To receive excellent care for you and your entire family, please make an appointment at Chatham Dental Arts by calling (919) 542-4911.