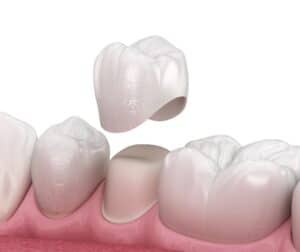 Dental crowns are tiny caps that fit over the top of natural teeth. If your tooth has either cosmetic or functional problems, a crown may be the perfect solution. Crowns are designed to look exactly like the other teeth in your mouth, so your friends should not notice any difference in your smile. Elite dentist Dr. Karen Tiwana uses dentists to ensure that your mouth stays healthy and looks attractive as well.
Are You a Candidate for Dental Crowns?
If you have a weak tooth that needs support to survive in your mouth, you may be a good candidate for a dental crown. Patients who have had a root canal often need a dental crown. Dental crowns are also useful for securing a dental bridge in the mouth.
What Are the Benefits of Dental Crowns?
From a restorative perspective, dental crowns are great at strengthening teeth that have become weak through infection and decay. Cosmetically, dental crowns can fit over a cracked or chipped tooth to make it look better and protect its functionality. A crown can also be used to cover a tooth that is discolored or misshapen to improve its appearance instead of having to replace the tooth with a dental implant.
What Is the Dental Crown Procedure Like?
Dr. Tiwana begins by numbing the tooth and filing it down so that it is just small enough to fit the crown on top. She places a temporary crown in your mouth and sends the information (including the desired size, shape and color of the crown) to a laboratory to custom create your crown so that it blends in seamlessly with the rest of your mouth.
A few weeks later after your new crown is complete, you return to Chatham Dental Arts. Dr. Tiwana double checks that the crown fits perfectly over your filed down tooth and that you can chew in a normal manner. Assuming the fit is correct, she then uses dental cement to attach the dental crown permanently to your tooth.
What Kind of Results Can You Expect from Dental Crowns?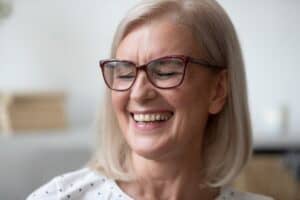 Dental crowns are durable, but do not last forever. They can survive on your tooth for five to 15 years before replacement is necessary. To extend the lifespan of your crowns, you should avoid chewing on hard objects like your nails or pens since that can dislodge, crack or loosen your crowns. Damaged crowns require replacement.
Otherwise, care for your crowns as you do any natural teeth in your mouth. This includes brushing and flossing them each day to keep them clean and to remove plaque that can lead to infection. In the week following your dental crown procedure, you may wish to gently use a toothpaste made for sensitive teeth to avoid discomfort.
Learn More about Dental Crowns
To receive a dental crown from a talented and compassionate dentist, look no further than Chatham Dental Arts. Dr. Karen Tiwana has years of experiencing transforming her patients' smiles with dental crowns; she takes special care to ensure that you remain comfortable throughout the process. To schedule an appointment with Dr. Tiwana, please call (919) 542-4911.