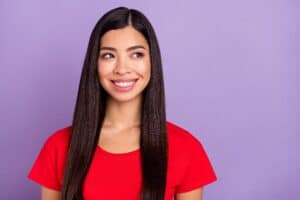 Life is too short to dislike your own smile. If you have healthy teeth but are less than satisfied with the way they look, you may be interested in undergoing a smile makeover. When elite North Carolina dentist Dr. Karen Tiwana performs smile makeover, she combines multiple cosmetic dental procedures to achieve a beautiful smile you will be excited to show off to the world.
Are You a Candidate for Smile Makeover?
People choose smile makeover to address a variety of problems, which may include:
Yellow, discolored and/or stained teeth
Crooked teeth
Chipped teeth
Large or uneven gaps between teeth
Missing teeth
Not all of these issues pose health problems, however. Smile makeover is primarily concerned with making an aesthetic transformation.
What Are the Benefits of a Smile Makeover?
Patients who undergo smile makeover typically achieve a brighter, whiter, straighter smile. The exact benefits of a smile makeover depend on the procedures you elect to undergo.
What Procedures Can Be Included in a Smile Makeover?
Professional, in-office teeth whitening is the most effective way to lighten the shade of your teeth. Dr. Tiwana uses the amazing ZOOM bleaching process to whiten teeth that have become discolored through staining. She applies a hydrogen peroxide solution to the teeth then shines a custom light on them for 15 minutes. This is repeated three times for a total procedure time of 45 minutes. Patients achieve teeth that are up to eight shades whiter.
Although dental crowns are often restorative in nature, they can also be used to fix a crooked, cracked or misshapen tooth so that it looks better. By covering the top of a problem tooth with a crown, Dr. Tiwana is able to make your smile look natural and attractive.
Porcelain Veneers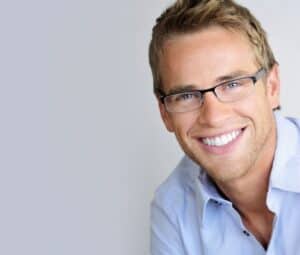 Porcelain veneers are shields that affix to the front of healthy teeth and improve their appearance. Veneers can make your teeth look whiter, larger or more evenly shaped. Some patients choose to cover up just one problem tooth with a veneer, while others choose to cover up an entire row (or rows) of teeth.
Tooth Colored Fillings
Cavities not only impair the health of your teeth; they also make your teeth look worse. As cavities progress, they may make the affected tooth look brown or black and leave jagged edges. The only way to treat a cavity is with a filling. Tooth-colored fillings are resin-based and made to match the color of your teeth. Unlike traditional silver amalgam fillings, they are difficult to spot in your mouth.
The most invasive of the smile makeover procedures, dental implants involve replacing a missing tooth by surgically attaching a prosthetic tooth into the jawbone. Dental implants function like a real tooth and appear authentic.
What Kind of Results Can You Expect from Smile Makeover?
Results (including their duration) depend on which procedures are included in your customized smile makeover plan. Teeth whitening can last a couple years, dental crowns and tooth-colored fillings last five to 10 years, porcelain veneers last up to 20 years and dental implants can last decades (if not a lifetime). Teeth whitening can safely be repeated every year or so to maintain your desired results.
Make an Appointment with Dr. Tiwana
Dr. Tiwana is happy to customize a smile makeover plan with any patient looking to upgrade his or her smile. To schedule a consultation for cosmetic dentistry, please contact Chatham Dental Arts at (919) 542-4911.